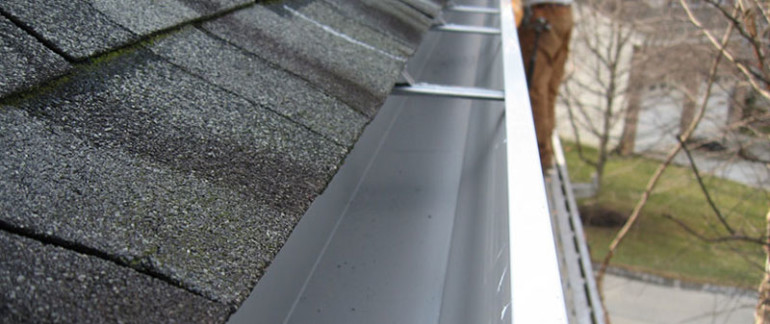 All aluminum gutters are available in many different colors in both 5" and 6", .032 aluminum.
Welsh Roofing makes all of its own 5" gutter systems and, if you choose to go with a bigger 6" system, we can have them custom made for your home. When installing seamless gutters, we use a hidden gutter hanger and screw them every two feet (depending on house) through the fascia board into the rafters of your house to ensure that they are secured properly.
Seamless gutters are very important to the foundation of your home. A gutter that is not sloped at the correct angle can lead to water overflowing out of the gutters and eroding away your foundation, and can later lead to water entering your basement. Welsh Roofing inspects all fascia board behind the old gutters to make sure that they are not rotted or damaged before installing your new seamless gutters.
For questions about gutter installation and repair, call 301-774-2167