Family Owned & Operated Since 1983
Your home and its improvement may be the biggest investment you'll ever make, and you'll want to do everything possible to protect that investment. Welsh Roofing understands that the last thing you want to worry about is a leaky roof. Welsh Roofing has been helping families keep their investment in secure shape for over 30 years. We will take the time to explain the process by which we will install your new roof. If a repair is needed, we will diagnose the problem, explain what has happened and usually fix it quickly and easily. Welsh Roofing is not just another roofing company for many reasons.
The secret to our success is and always will be "quality workmanship" and "a guarantee of satisfaction". We don't require any payment prior to installing your new roofing or seamless gutter project. Instead, we collect at the end of each job when our roofing services have met, (or usually exceeded) your expectations. Our belief is that this provides you with a guarantee of satisfaction and is why we are highly rated by our customers in Maryland.
In this industry, the only way to be successful is to stay up-to-date on the latest "industry news."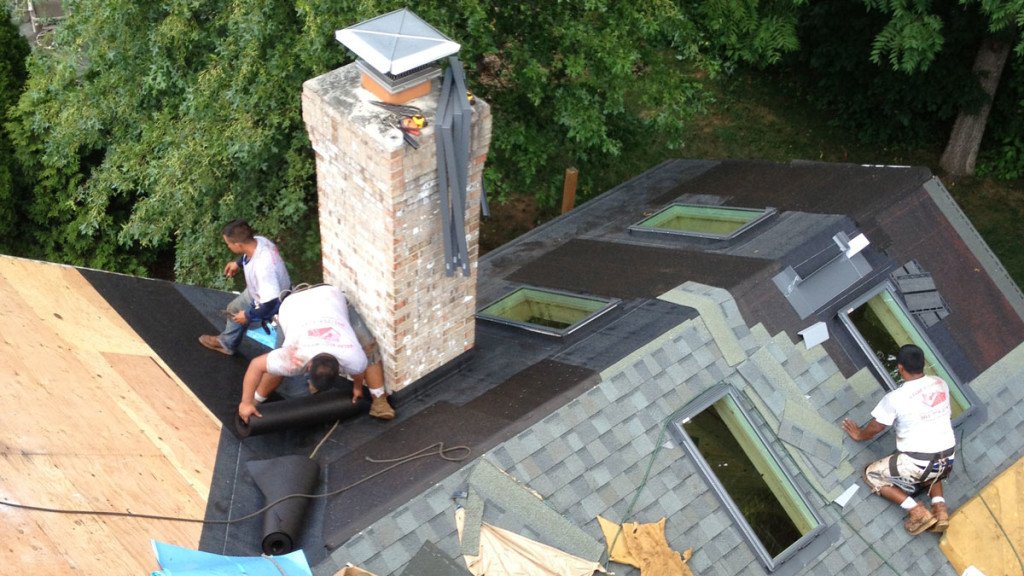 Our employees are continually educated and brought up to speed on all the latest roofing standards, techniques and information. This helps ensure our customers that our employees can install or fix a roof in the best way possible so that it will not leak and will remain sound for years. All our employees work for Welsh Roofing. We do not use sub-contractors.
Welsh Roofing uses only the highest quality materials and equipment. The materials we install from the underlayment of your roof, to the highest quality shingles, are all manufactured by industry leading manufacturers. These quality products and their professional installation will help maintain the life of your roof and that no problems will occur. We do not purchase cheap products for your home just to get your job. We want to do the job right the first time. Quality workmanship and customer satisfaction is our goal and our mission.
We don't have commissioned sales people. You won't have any "high pressure" sales calls urging you or manipulating you into choosing Welsh Roofing. Any roofing services we provide for you will speak volumes through its quality and professional installation.