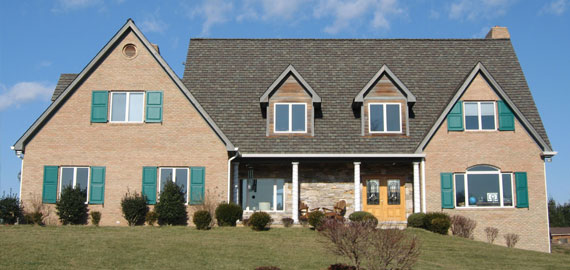 At Welsh Roofing LLC, we have extensive experience in the design, building and roofing phase of new construction roofing.
This will ensure that the correct materials are installed at the exact areas of concern in the roofing project. This guarantees a roof system that will last for years to come. After many years of installing new construction roofs, Welsh Roofing takes pride in the knowledge of what works and what doesn't and passing that knowledge on to our customers so that they also can be knowledgeable about the steps that are taken on each roofing project that we do.
Choosing a roofing system is a big investment and is not something you want to cut corners on because, in the long run, it will cost you more money for a roof repair when it should be done right the first time. Welsh Roofing understands this and that is why we offer a lifetime warranty on all replacement roofing and new construction roofing.
If you are building a new home and need a roofing contractor with experience and knowledge in new construction, call Welsh Roofing today at 301-774-2167!