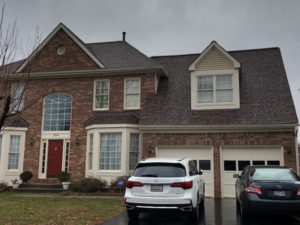 If you live in or near Gaithersburg, MD and are looking the best roofing and gutter company Maryland has to offer, Welsh Roofing is the company for you.
Whether you're in need of a full roof replacement or just a small roof repair Welsh Roofing has over 30yrs of experience helping Gaithersburg, MD homeowners. If your roof or gutters have been damaged by past storms and need an evaluation on the condition and what options you might have to fix it, you can trust us to give our honest opinion. Welsh roofing has earned a great reputation over the years and we intend on keeping it. All of our employees are trained professionals, committed to making the customer satisfied.
Recent Work
Free Estimates!
Join the thousands of satisfied customers to day by giving us a call at 301-774-2167 or request a quote. We'll be happy to walk you through all the details on your roof and let you know what can be done to fix them.